---
Construction or renovation of your home or office space or whatever project you may have is a complicated task. You may opt to go hiring individual subcontractors yourself. But a general contractor can offer you benefits to make your project successful. So I am going to share with you the greatest reasons to hire a general contractor.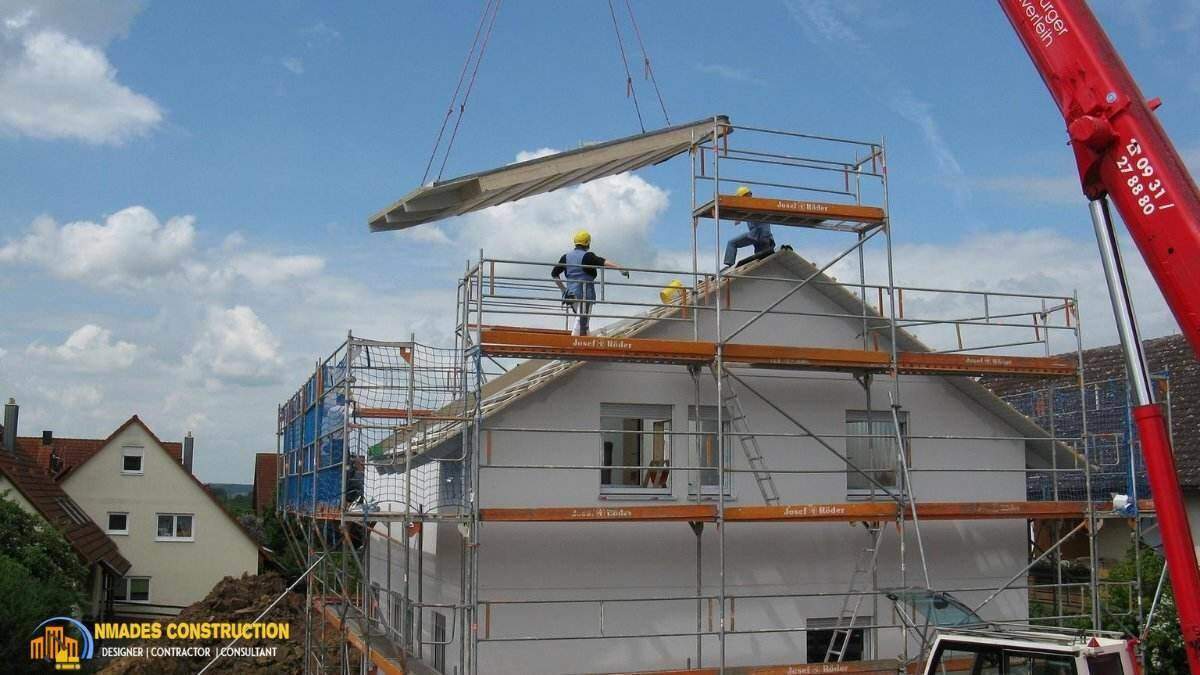 Here are the ten of the advantages of hiring a general contractor are:
1. Quality of Work Inside and Out
You will not have to redo a lot due to a lack of quality in the trade. The experienced general contractor knows how quality should look like inside and out. They make sure that the jobs are done right and they know who to approach should there be issues with regard to the quality of work.
2. A General Contractor Saves You Time
Weeks or even months can be saved when you hire a general contractor. This is because a general contractor can resolve any problems smoothly to that construction can be finished on time.
He is the one responsible for scheduling subcontractors on site and handling the timing of everything even if there is bad weather. This includes handling the schedule despite setbacks.
Furthermore, subcontractors give priority to the general contractor whom they had worked with for months or even years. If you will act as the general contractor to them, you will be at the bottom of the priority list.
3. Contingency plans
Usually, large projects such as the construction of condominiums, hotels, hospitals, high-rise buildings, residential units, etc. have larger chances of things going wrong. A general contractor is used to dealing with the unexpected and knows how to deal with circumstances such as bad weather.
Related Article: 7 Advantages on Working with a Legitimate Contractor in Building Your Project 
4. One point of contact
Managing a project this big is like being in a full-time job. You have several points of contact if you will be the general contractor of your project. If you will hire a general contractor, he will be the one to coordinate with the subcontractors, suppliers, etc.
5. A general contractor saves you money
The general contractor has this option to buy quality supplies in bulk at a lower cost. Moreover, subcontractors charge a higher rate per hour when doing construction projects under you as the general contractor. But under a real general contractor, you can get the lowest bid from different subcontractors. Also, if you hire a general contractor, you are sure you are not missing a step in the construction process.
6. Quality Trades
It is hard to scourge through pages of the directory just trying to find suitable subcontractors for your project. You also do not know if they match the skill level they profess to have. If you hire a general contractor, you know that the subcontractor he recommends are those with quality because he knows them and he has worked with them for long. When construction projects are in high demand, your project gets prioritized because they already had built strong connections. This is another greatest reason to hire a general contractor.
7. One of the Greatest Reasons to Hire a General Contractor is They are Giving a Warranty
Compared to subcontractors, general contractors offer a one-year warranty when they do projects. For instance, you got a pipe leaking. Aside from that, you have a hole in your wall, and the wall around is devoid of paint. A plumber will just fix the leaking pipe and off he goes. A general contractor will fix the pipe, cover the hole, and repaint the wall.
8. Risk Management
A general contractor has the appropriate liability insurance and workers compensation reducing the exposure if something unfortunate happens. Usually, homeowners do not have enough of that. Also, a general contractor is licensed before starting to work legally. This is also the reason they encourage high safety standards on-site to prevent accidents.
9. Building Codes Knowledge
An experienced general contractor knows if the work of subcontractors will pass building inspections. Usually, project owners do not know that. You do not have to pay a fee for re-inspection. He knows the variations in construction, local construction requirements as well as building codes. This is another reason to hire a general contractor.
10. Accountability
When something goes wrong, individuals usually go finger-pointing to divert the blame. With a general contractor, you have him accountable for it, and he knows who is really accountable for it.
To summarize, having a construction project is really time-consuming and full of hassles once the project gets big. Hiring a general contractor saves you both money and time and at the same time, they bring knowledge, experience, and therefore the quality of work into your table. The above-mentioned reasons are really good reasons to hire a general contractor.
That is why at NMADES Construction, we cover the above 10 greatest reasons to hire a general contractor. You may contact us or request a quote.